Seyed Ali Rezvani Kalajahi Lexical Analyzer (LexAn) Tool.
"I came to know about PMSL by digging the search engines and reading comments of the previous clients. I then approached them for developing an educational website application. I was amazed in two ways. They are extremely polite and do respect their customers. Additionally, they offered a very reasonable fee for the developing the application. These two factors were good enough to hand over the project to them. Then I brief them what has to be done and they did it swiftly as If I have done it. Working rapidly base on the timeline is their key feature to success, I believe. Whenever I had a problem with the application, I requested them and they fixed shortly. I would like to take this chance to thank PMSL technology for the round the clock service."
Source: YouTube

Riz Sarmiento JASON MIZRAHI DESIGNS.
"PMSL Technology did an impressive job in improving the company's website. My initial concerns disappeared after I experienced their responsiveness and their ability to resolve the issues we had with our website. A very special thanks to George who effectively led his team in incorporating everything I requested.
Great job everyone at PMSL Technology!!!
Here's to a continued working relationship."
Source: Email

Dr. Soumya Paik MBBS, MS. Ortho, DNB (Ortho), MNAMS.
"Working with Pmsl Technology has shown tremendous success for Kids Orthopedic. As a small startup with specific target market, Pmsl Technology provided invaluable assistance in both setting up our website and increasing awareness of it. When we started working with them, we were just beginning to build our online presence and identify our target audience.
In short time, our website rocketed up the google rankings leaving many more established and larger competitors trailing well behind. I would highly recommend their team for Inbound Marketing and SEO.""
Source: Email

Liz Hixon Hands On Health Manual & Physical Therapy Services, LLC.
"Hi Nathan, I wanted to write a testimonial for you and your team. You all did a wonderful job on our new website! You were so quick to get all of my changes, additions, and corrections done. You got back to me almost on a daily basis to let me know the status of the site. You and your teams patience with us was great. You waited patiently for me to get you the data for each page. This is like night and day difference from our old site! I can't wait to hear our patients thoughts on our new site!
Thank you so very much! Very much worth every penny! And you were very reasonably priced for all of the work you did.
Thank you, thank you, thank you!!!"
Source: Email

SangYeop Lee XPANDIBLES TECHNOLOGIES, INC.
"Hello Sonali, I want to say Thank you so much for all your help with developing my website. Sonali, you and your teams dedication to my requests were impressive and the responding time was really fast! I know I have have had many changes on the website, but you worked through this with me to achieve a fantastic result. I recommend everyone that is in need of help developing a website and I am coming back for many more website to be created!"
Source: Email
Dr. Darlene Allen Nichols DAN Ministries, Incorporated.
"Hi, my name is Dr. Darlene Allen Nichols and I've the pleasure of working with Pmsl Technology. They designed my website and they did a phenomenal job. From start to finish, I had no worries, no concerns. They were receptive; they were available; they were open to any change that I wanted to make. And most importantly, for me, they were affordable. I enjoyed my experience with them. I enjoy the experience so much and so until I was little stared when it's over. But the website was phenomenal. I get very many; so many complements on the website of how beautiful it is. It pops; it makes sense and many people are tracking to my website. So this is a thank you to Pmsl Technology; you did a great job and it was a pleasure working with you. God bless!"
Source: YouTube

Samuel P. Syntaxtechnical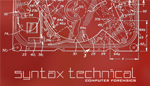 "PMSL Technology is as professional as it gets; timely, reliable, efficient and incredible responsive -- they get the job done, and how! Don't bother shopping around for anything better, it simply doesn't exist. "
Source: Email

Dr. Glenn Francis, Drglennfrancis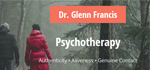 "Dhiren gave me exemplary service, and I'm glad to have worked with him. He came through with everything he said he would, and at times gave even more than I asked for. New to Upwork, I didn't know how to be totally specific about milestones and about project details - Dhiren was generous with these lacks, and helped me have a good experience and get a decent website out of the process. "
Source: Email

Paul B. Duddridge, Chainsaw Parts Australia
As a rapidly expanding e-commerce group, we decided to focus on business management, and out-source web design & implementation segments of our Australasian operations. Following extensive provider assessment, we commissioned Paul and his team to create and set-up our new webstore, CPA. The operation was handled with due professionalism, expertise, and understanding of our limited website knowledge. Importantly, both time and financial budgets were met.

We look forward to knowing our next 2 e-commerce launches will be handled by Paul et.al.
Source: Email

Amanda Trenerry, Mouthguards Australia

"Hello Asish, I was just wanting to say THANKYOU SO MUCH for all your help with developing my website. Asish, you and your teams dedication to my requests were impressive. I know at times I must have caused frustration through my lack of understanding certain concepts and not having a clear outline of what I initially wanted, but all through the process you were attentive and accommodating and you worked through this with me to achieve a fantastic result.

I would definitely recommend you to anyone looking to develop a website and I will certainly be in contact again as my business grows and changes need to be made.

Thankyou so much once again. "
Source: Email
Bobby Ricciardi, Ricciardi Consulting
I have worked with Dhiren Ray on a variety of projects. He is Incredibly responsive, extremely patient, and most importantly talented. Myself and the entire team I work with were all very impressed by the end product. Dhiren is A+ talent in my eyes and I plan on using him again in the near future for other side projects.
Source: Upwork

Eric Davis, Inmateconcierge
I want to say a special thank you to Dhiren and his team whom I had an opportunity to work closely with. And thank you to the rest of the staff pmls-tech whom I found to be competent and responsive to the client.
Source: Upwork

Mike Kogan, Furniturenexus
Thanks a lot Aditi. You worked very hard to support my business. You are such a good partner! Again, thank you so much for your big help.
Source: Upwork

Jacqueline Johnson, Sweet Hawaii Wedding
I am so happy that I found your company, your group is a blessing and you are heaven sent. I find peace in us work together helping one another.
Source: Email